Georgia Criminal Defense Lawyer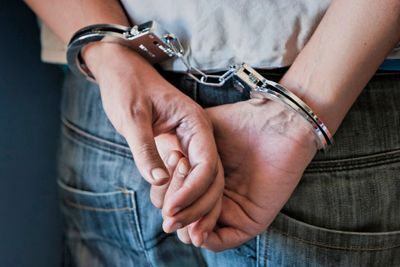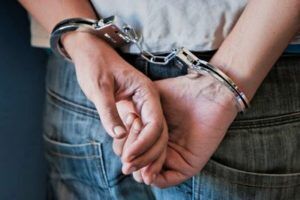 Being arrested or charged with a crime can be an extremely unnerving experience. Not only can a guilty verdict derail your life and career, but it can also negatively affect your personal relationships. The best way to minimize the effects of being charged with a crime is to work with a skilled criminal defense attorney. While you may feel that there is no hope for a positive outcome, an experienced criminal defense lawyer can look at all the factors surrounding your case and develop a strong defense.
At Tony Blair, we are dedicated to fighting for our client's rights. Our skilled criminal defense attorneys thoroughly investigate every case and advise our clients' on all of their options. We are committed to understanding the results you want and helping you understand the actions we can take on your behalf. If you are facing criminal charges in Covington, Georgia, our team is here to help you secure the best outcome possible.
What Is the Criminal Process in Georgia?
There are a variety of stages in the criminal process. If you are charged with a criminal offense, it's important to know the various stages of the criminal process so you can know what to expect. In Georgia, the stages in the criminal process include:
Investigation

: In the investigation phase, the police start to build a case against you by collecting both physical evidence and witness testimony. Depending on the case, they may also obtain search warrants for your home and other assets.

Arrest

:

When the police collect enough evidence, they will obtain an arrest warrant from a judge. It is important to note that just because the police may have enough evidence to secure an arrest warrant, it doesn't mean they have sufficient evidence for a guilty conviction. In short, even if you are arrested, you can still be found not guilty for the crime in question.

Indictment

: Law enforcement officials responsible for investigating your case will hand your file to the District Attorney's office. The DA will review the file and present evidence before a grand jury. If the jury determines there is probable cause that the defendant committed the crime, they will issue an indictment or formal charges that list all crimes the defendant is accused of committing.

Arraignment

: Once an indictment is filed, the defendant will receive a notice for arraignment, or their first court appearance. During this court appearance, the defendant has the option to plead guilty or not guilty to the charges of which they are being accused. The action taken during arraignment will depend on the nature of your case. During this time, most people will plead not guilty to provide their attorney with the opportunity to review the evidence the prosecution submits against them during discovery.

Discovery

:

Discovery refers to the evidence the prosecution submits against you in the form of witness statements, interviews, cell phone data, expert reports, etc. Depending on the crimes with which you are being charged, this phase can last a while. When this evidence is submitted, your attorney will review the evidence and determine the best strategy moving forward.

Trial

:

In accordance with the Constitution, you have the right to a jury trial. In a jury trial, 12 people listen to all presented testimonies, review all evidence, and render a unanimous verdict for your case, meaning to be convicted, all jury members must agree that you are guilty beyond a reasonable doubt. While you do have the right to a jury trial, you can also elect to have a bench trial instead, in which a single judge determines a verdict.
As noted, the criminal process can be lengthy and complex, which is why it's essential to have a skilled criminal defense attorney on your side. Without an attorney, it can be challenging to determine the best strategy for your case. For example, while it may be beneficial for some cases to go to trial, in others, it may be more favorable to enter a plea deal.
Developing a Defense for Your Case
Every case is different, and the best defense for your situation will depend on the factors surrounding your arrest. A skilled attorney will look at the context of the crimes you are being accused of and exhaust all resources to find the best defense strategy specific to your situation. This could include talking to witnesses, analyzing police reports, watching videos, and conducting an independent investigation.
Contact the Experienced Criminal Defense Attorneys at Tony Blair
At Tony Blair, our team covers a broad range of criminal offenses, including aggravated assault, domestic violence, drug possession, shoplifting, disorderly conduct, driving while license suspended, or DUI charges. If you have been charged with a misdemeanor or felony in Georgia, our experienced team is here to fight for your rights. Our team of highly skilled legal professionals has been representing Georgia residents for over 30 years and has the expertise needed to ensure a favorable outcome in your case.
If you or a loved one has been charged with a crime in Georgia, contact our team or call us at (770) 788-2227 for help and guidance with your case.
Request a Free Consultation
We offer a commitment to personalized service for our clients. If you have further questions or need help with a case, please complete our quick form below. A team member will return your message as soon as possible.