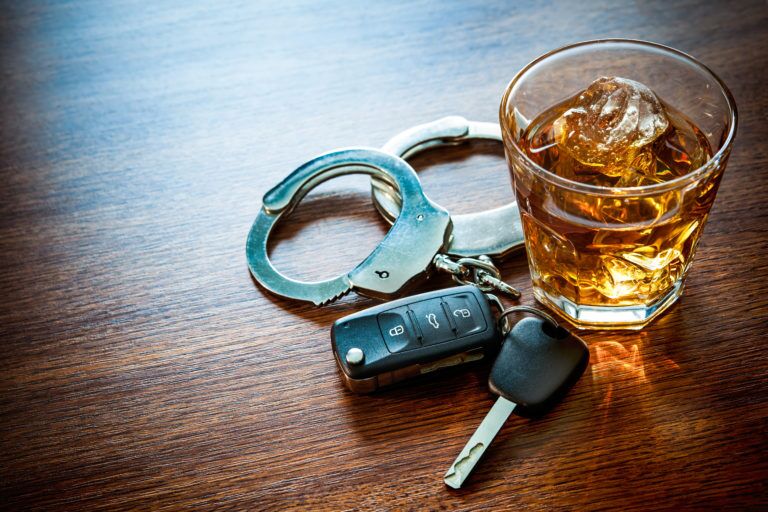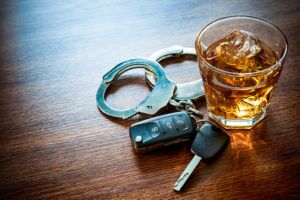 In Georgia, DUIs are a serious offense and can be accompanied by significant consequences such as hefty fines, license suspension, and jail time. Furthermore, if a DUI is considered a felony, it can be difficult to secure housing, loans, and employment. Whether your DUI is a felony or misdemeanor, it's essential to seek legal representation from a skilled Covington DUI lawyer. The potential consequences of a DUI conviction are serious and should not be taken lightly. Working with a skilled DUI attorney is the best way to minimize the consequences of a DUI.
At Tony Blair, our DUI attorneys in Covington, GA have extensive experience assisting Georgia residents arrested for DUIs. We thoroughly investigate every case, considering all possible defenses and arguments that can be made for your situation. Here is some important information to know about DUIs in Georgia.
What to Know About DUIs in Georgia
In Georgia, when a DUI arrest occurs, there are two separate legal processes that take place: the criminal hearing and the administrative review hearing. The criminal case is handled by a local prosecutor while the administrative review hearing is handled by the Department of Highway Safety and Motor Vehicles (DMV). During the administrative hearing, the DMV decides if your license will be suspended while your criminal case is pending.
Administrative License Suspension
When a Georgia driver is charged with a DUI, the DMV will attempt to order an administrative license suspension of your Georgia driver's license. As previously noted, this is a separate process from the DUI criminal proceeding. If the DMV successfully obtains an administrative suspension of your license, it can affect your ability to drive until your DUI case is resolved.
Once you are arrested for a DUI, you have 30 days to file an appeal to prevent your license from being suspended through the DMV. Typically, this is referred to as the "30-day letter." In your response, you have the option to request an Administrative License Hearing or to install an ignition interlock device on your vehicle. If you take no action within 30 days, your license will automatically be suspended for a year.
Georgia DUI Criminal Proceeding
The DUI criminal case is a separate process from the DMV process. The penalties you may face as part of your DUI case will depend on a variety of factors. For example, if your DUI caused fatalities or is a second or third offense, you are likely to face more severe consequences. While every DUI case is unique, some of the penalties you can expect to face with first, second, and third offenses include:
For a

first DUI offense

, penalties can include a fine of up to $1,000, a jail sentence of up to one year, and a $300 fine. You may also be ordered additional consequences, such as substance abuse counseling, community service, or probation.

For a

second DUI offense

, you may face up to a one-year jail sentence, a maximum fine of $1,000, and 12 months probation. Additionally, you could be ordered to participate in community service, DUI school, and substance abuse counseling.

For the

third and subsequent DUI offenses

, you could face a maximum fine of $5,000, 240 court-ordered community service hours, probation, substance abuse counseling, and a one-year jail sentence.
If you are facing DUI charges in Georgia, the best way to avoid hefty consequences is to work with a skilled DUI defense attorney.
Developing a Defense to Your DUI Case
While Georgia strictly enforces drunk driving laws and harshly penalizes driving under the influence, it does not mean that accused drivers have no options for a defense. When you work with a skilled DUI defense attorney, they will investigate all the factors of your arrest and identify areas where a strong case could be made in your defense. For example, law enforcement officers must have probable cause to pull you over and must follow proper protocol.
Contact the Covington DUI Defense Attorneys at Tony Blair
If you have been charged with a DUI misdemeanor or felony in Georgia, our experienced team of DUI lawyers are here to fight for your rights. Our team of highly skilled DUI lawyers have been representing Georgia residents for over 30 years and has the expertise needed to ensure a favorable outcome in your case. If you or a loved one has been charged with a crime in Georgia, contact our team or call us at (770) 788-2227 for help and guidance with your case.
Request a Free Consultation
We offer a commitment to personalized service for our clients. If you have further questions or need help with a case, please complete our quick form below. A team member will return your message as soon as possible.