Covington Personal Injury Lawyer
Personal injury law is designed to compensate those who have been injured, physically or psychologically, because of the fault of another person or corporation. Simply stated, if you have been injured as a result of an accident which was not your fault, or not entirely your fault, you may be entitled to sue the responsible party for damages.
A plaintiff in a typical personal injury claim could seek money damages for past and future medical expenses as a result of the injury, past and future lost wages due to being unable to work as a result of the injury, past and future pain and suffering as a result of the injury, past and future loss of normal life as a result of the injury, and mental and emotional distress that might be the result of the injury.
Common Personal Injury Claims
Wrongful Death Action
Automobile and Trucking Collisions
Job-Site Construction Injuries
Property Owner's Liability
Medical Malpractice
Physical Assault
Animal Attacks
Contact Our Experienced Personal Injury Lawyers in Covington, GA Today
Our personal injury lawyers have over 30 years of experience handling all types of personal injury claims. Our caring and professional injury attorneys Tony L. Blair and Allison C. Blair are ready to represent you. We fight hard for your legal rights.
Personal Injury Cases We Handle
Accident injuries

Wrongful death
Slip and fall
Premise liability
Have you been injured? We fight the insurance companies hard for you to maximize your claim. Call our Covington personal injury lawyers today for aggressive representation.
Our Service Areas
Our service area includes Covington, Conyers, Monroe, Madison, Athens, Commerce, Newton County, Rockdale County, Walton County, Oconee County, Clarke County, Jasper County, Henry County, Barrow County, Morgan County, Hall County, Gwinnett County, Monticello, Macon, Gainesville, Snellville, and Decatur.
Contact the personal injury attorneys at Tony L. Blair P.C., Attorney At Law today at (770) 788-2227 for your free consultation. If you have been injured as a result of the wrongdoing of another, you could be entitled to monetary compensation.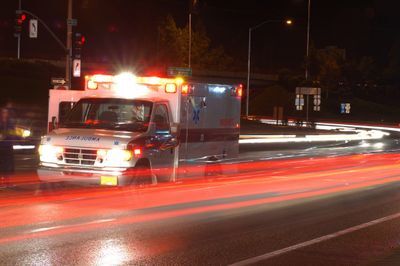 Request a Free Consultation
We offer a commitment to personalized service for our clients. If you have further questions or need help with a case, please complete our quick form below. A team member will return your message as soon as possible.